Europe is reopening. The color-coded map below shows the Dutch government's travel recommendations for Europe this summer. Yellow indicates that there are currently no travel restrictions. If you travel to one of the yellow countries, you are covered by your travel insurance. Travel to the United Kingdom, Sweden and Denmark is only possible under certain conditions. For a business trip to one of these countries, you need a statement from your employer.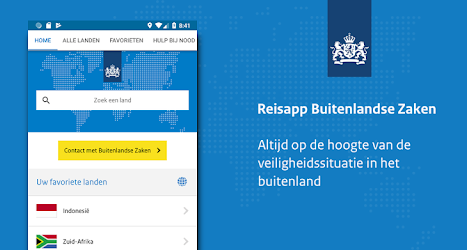 The travel recommendations give an overall indication of the risks per country, without taking into account local differences. Northern Italy, for example – and more specifically Lombardy – has been affected much more severely than the area around Rome and the south of the country. As a foreign traveler, it is important to inform yourself on the local situation at your destination. If you have a friend or colleague who lives in your country of destination, ask them about the measures there before you leave. Also keep in mind that other European countries may enforce measures more strictly than we're used to in the Netherlands. The Ministry of Foreign Affairs' travel app (Reisapp) can be a helpful tool, providing up-to-date travel recommendations 24/7. The app also offers easy direct contact with the Ministry's help desk.
Travel safely and responsibly. Stay informed, travel smart!